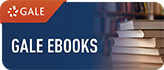 The Gale EBOOKS medical encyclopedias provide basic information on your topic:
The Gale Encyclopedia of Genetic Disorders
The Gale Encyclopedia of Medicine
The Gale Encyclopedia of Neurological Disorders
Type Ultrasound in the search box on the right side (above covers) and press Enter.
Check out these titles found in the Gale Virtual Reference Library:
Complex Cases in Echocardiography
Medical Imaging
Musculoskeletal Ultrasound
A Practical Approach to Transesophageal Echocardiography
You will find more reference books when searching the InfoTrac databases. Search your topic - then choose "Books" from "Your Results".
Taber's Medical Dictionary Online - Taber's Medical Dictionary Online provides more than 65,000 definitions, 32,000 audio pronunciations, 1,200 images, and 120 videos.