The best place to find articles is to search the Library's databases. They contain magazines, journals, newspapers, reference books, video files, audio files, and podcasts. Database Tips can help you better understand databases and database searching.
What databases will be the best for this project?
Kirtland librarians recommend the following:
Opposing Viewpoints in Context gathers information such as magazine, academic journal, and news articles about current social issues. It is a good general resource. Take a look at the Opposing Viewpoints LibGuide to find out how it can also help when you are looking for a research topic idea.
You can search any of the Nursing & Allied Health databases.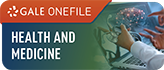 Nursing & Allied Health Source
You will need to use your Single Sign-On user name and password to access the Library's databases.